Broken Juliet (Starcrossed #2) by Leisa Rayven
"Waiting On" Wednesday is a weekly event, hosted by Jill at Breaking the Spine, that spotlights upcoming releases that we're eagerly anticipating.
I recently finished reading Bad Romeo which is the first book in the series and it was sooooo good. Hence why I am super excited for Broken Juliet. Bad Romeo was addictive, hilarious and downright entertaining and I know Broken Juliet will be the same.
Expected Publication Date: April 28, 2015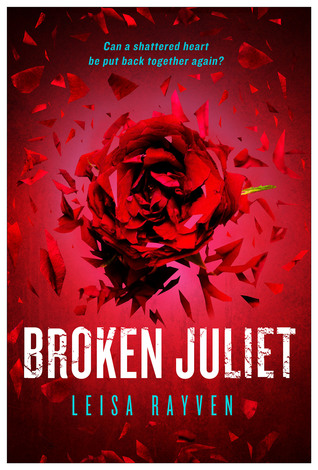 Synopsis:
(Taken from Goodreads)
How do you fix a love that's been broken beyond repair?
For years, Cassie Taylor tried to forget about Ethan Holt. He was the one great love of her life, and when he failed to return her love, a part of her died forever. Or so she thought. Now she and Ethan are sharing a Broadway stage, and he's determined to win her back. Claiming to be a changed man, he's finally able to say all the things she needed to hear years ago, but can she believe him? What makes this time different from all his other broken promises?
Ethan knows he can't change their tumultuous past, but if he's going to have any chance of being with the woman he loves, he'll need to convince Cassie that her future belongs with him.
Don't miss this stunning conclusion to the unforgettable love story that captivated over two million fans online.